Ocular Irritection® Training Resources
OECD Test Guideline No. 496
In vitro Macromolecular Test Method for Identifying Chemicals Inducing Serious Eye Damage and Chemicals not Requiring Classification for Eye Irritation or Serious Eye Damage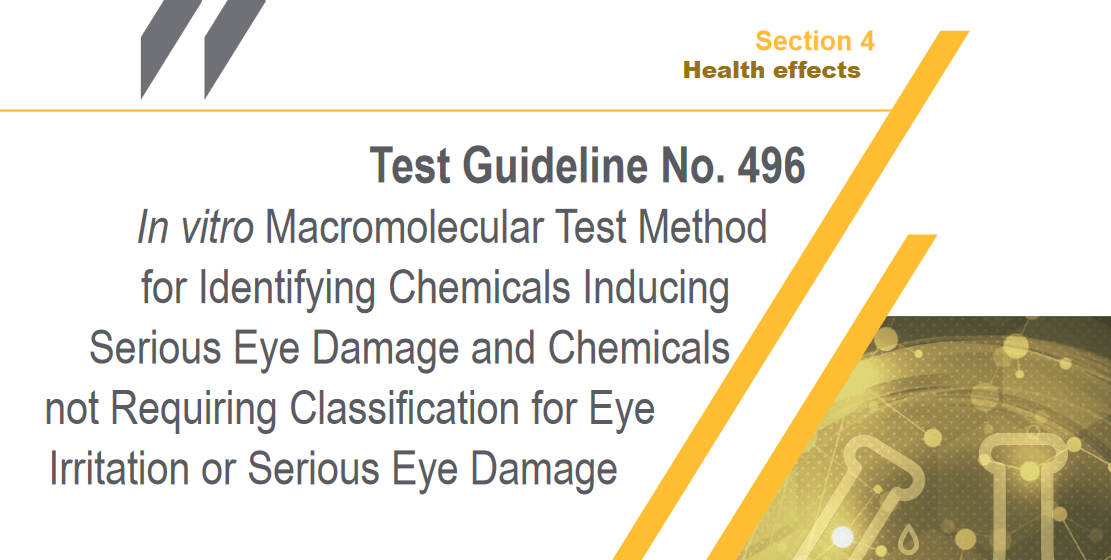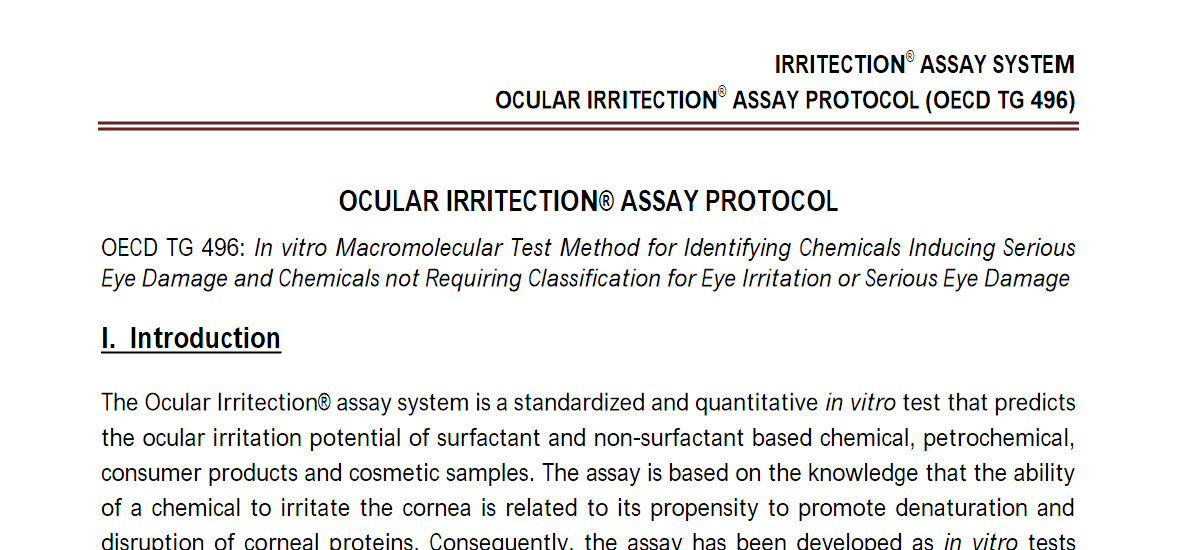 Irritection® Assay System
Ocular Irritection OECD TG 496
Assay Protocol
OECD TG 496: In vitro Macromolecular Test Method for Identifying Chemicals Inducing Serious Eye Damage and Chemicals not Requiring Classification for Eye Irritation or Serious Eye Damage
DB-ALM Protocol n° 157 : Ocular Irritection® Assay System
This assay enables to assess the potential of a test compound to cause eye irritancy and corneal opacityby measuring the increase in optical density produced by the interaction of the test material with aprotein matrix. The assay is currently available as a kit comprised of reagents and computer softwarethat have been integrated with the instrumentation in the testing laboratory to provide an automated invitro test.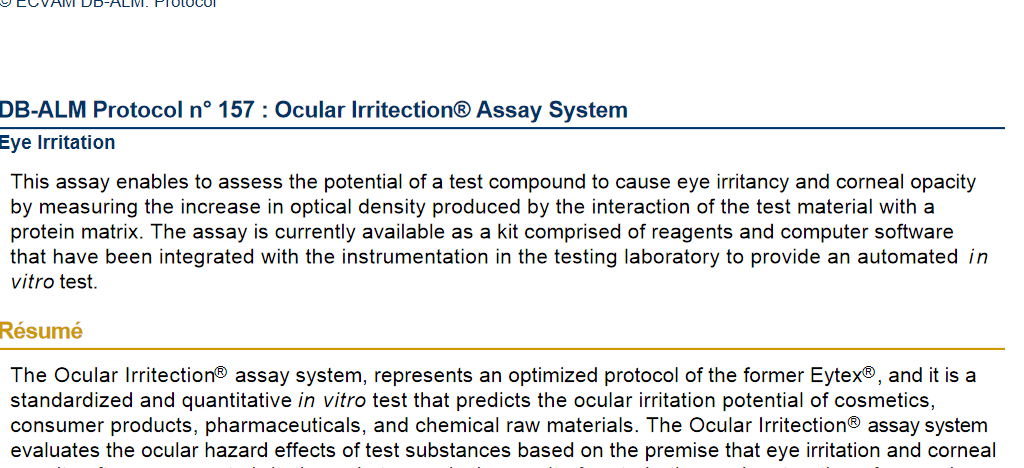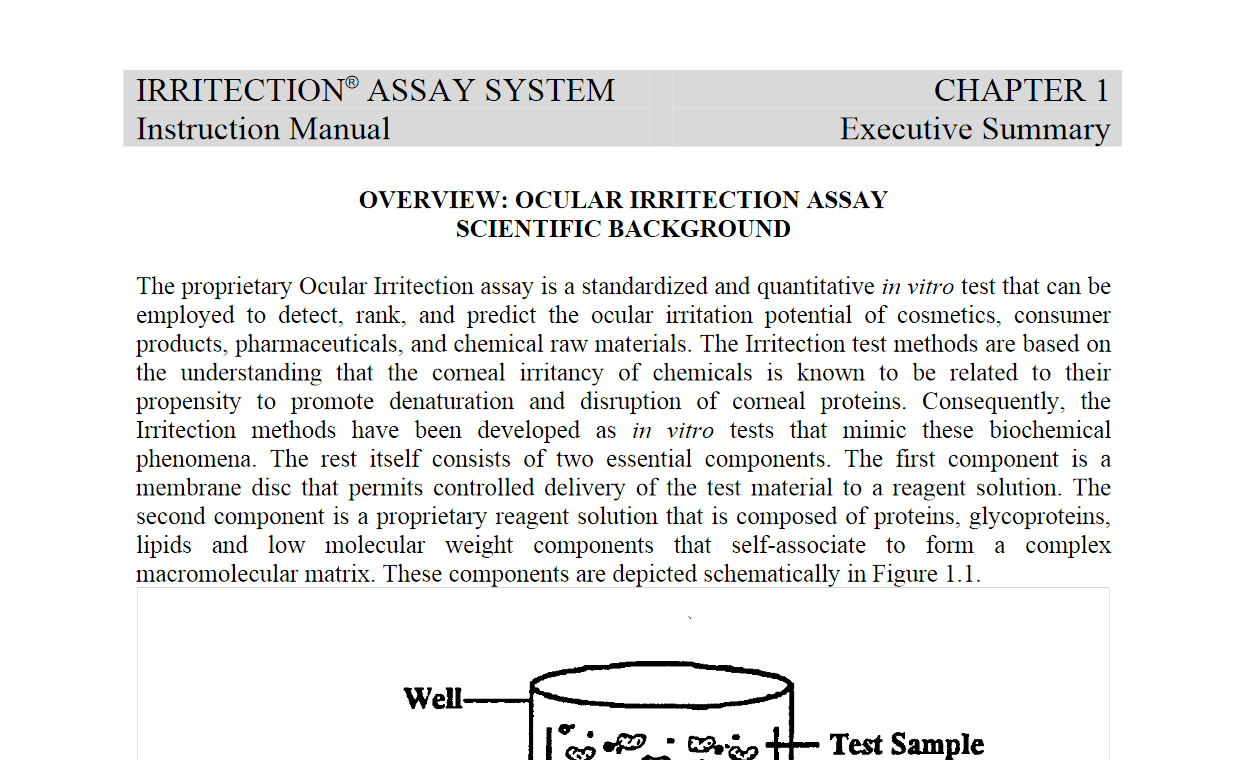 Irritection® Assay System
Instruction Manual
The proprietary Ocular Irritection assay is a standardized and quantitative in vitro test that can be employed to detect, rank, and predict the ocular irritation potential of cosmetics, consumer products, pharmaceuticals, and chemical raw materials. The Irritection test methods are based on the understanding that the corneal irritancy of chemicals is known to be related to their propensity to promote denaturation and disruption of corneal proteins.
Ocular Irritection® Video Guide
OECD TG 496
Haven't accepted the YouTube cookies and you don't see the video in the top pane?
Click here