Declassify your product at H3i 2022
We want to make sure your products aren't labeled as corrosive or irritating when they shouldn't be.
Our 100% animal freein vitro test for skin corrosion Corrositex®, easy to use and TG OECD 435, allows in fact to acquire, in complete autonomy, an objective evidence related to a classification or, above all, to a declassification for the danger of corrosivenessof its products.
Come visit us at our booth 102, we are waiting for you.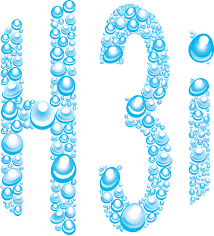 OECD TG 435, the only 100% animal freeskin corrosion test, identifies corrosive chemical substances and mixtures (UN GHS Cat.1) and their sub-category 1A, 1B and 1Cby means of an artificial membrane designed to respond to corrosive substances in a manner similar to animal skin in situ.
Globally accepted and recognized
Results in as little as 3 minutes and no more than 4 hours
Easy to use
100% animal free
No need for a cell biology or cellular coluture lab
Long storage period
Easily stored
The Flashpoint training course
Are you interested in learning how to use Corrositex®?
Participate in our next "Practical course for the determination of chemical corrosivity with Corrositex" with our partner Flashpoint srl.
Together with them we will teach you the regulatory basis for defining a corrosive mixture under CLP Regulation (EC) no. 1272/2008 and the regulations for the transport of dangerous goods (ADR Agreement, IMDG Code, ICAO-IATA) and the knowledge to use the Corrositex test to experimentally determine the corrosive properties of the mixture.

Certificates for GHS classification
The fastest and easiest to use tests on the market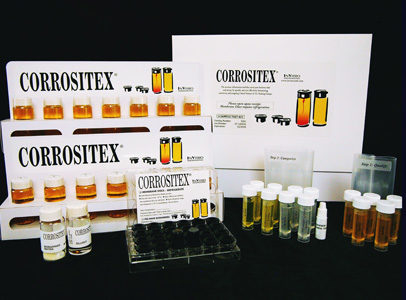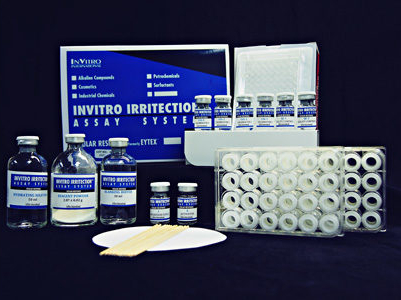 The first and only100% animal free eye irritation test adopted by the OECD.
Ocular Irritection® OECD 496 identifies and classifies chemicals that induce severe eye damage and chemicals that do not require classification.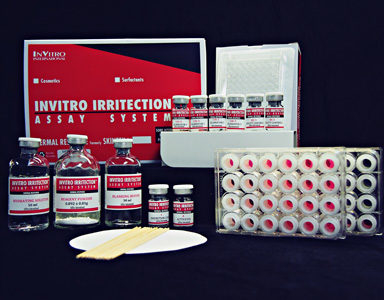 It is known that chemicals that cause skin irritation induce changes in the structure of keratin, collagen and other proteins of the dermis.
Dermal Irritection® mimics these biochemical phenomena to assess the potential irritant capacity of test substances.