Our OECD 496 and 435 tests are the only macromolecular, 100% animal-free in vitro tests that can be used in both a top-down and bottom-up strategy.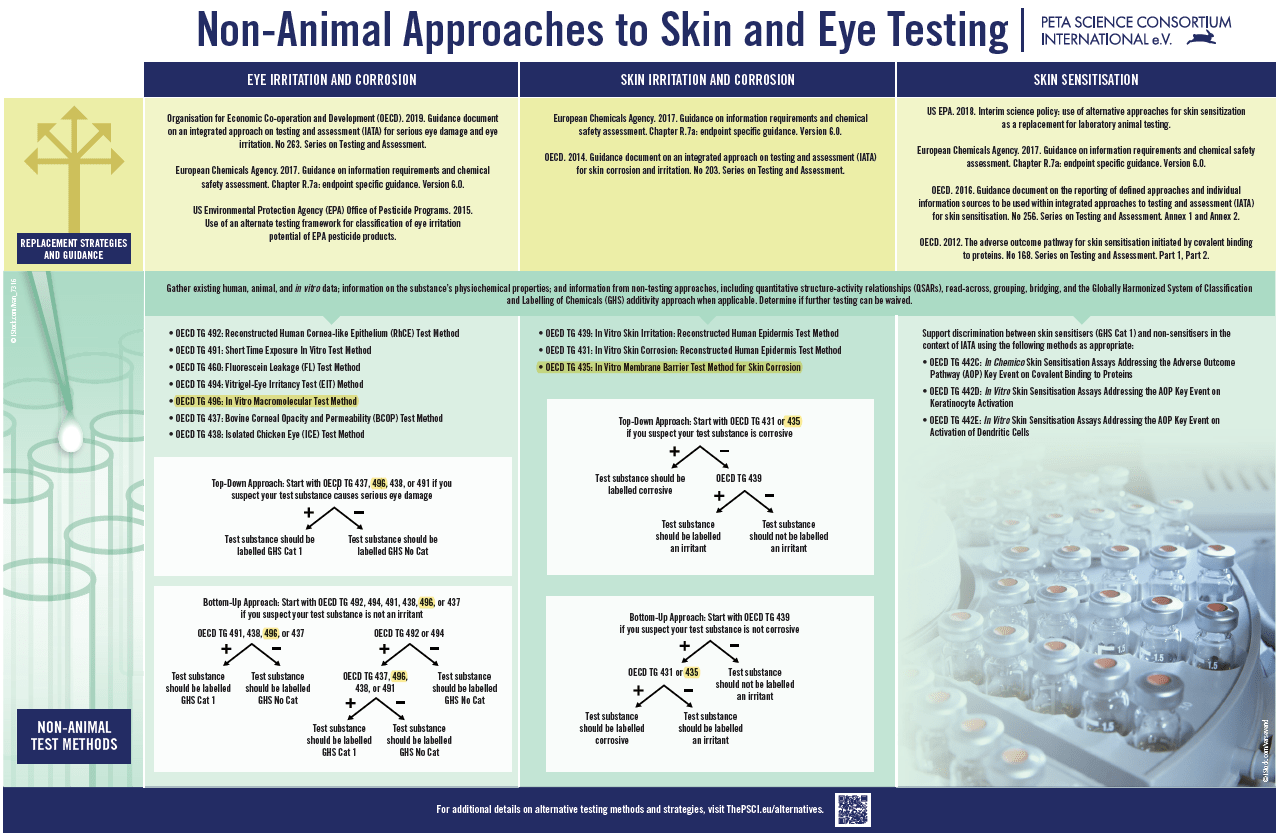 Ocular Irritection OECD 496
Ocular Irritection OECD 496 can be used as the first and only step in both integrated strategies or, alternatively, as the second step of a bottom-up strategy if you want to start with an OECD 492 test to classify or not the test substance as GHS No Category.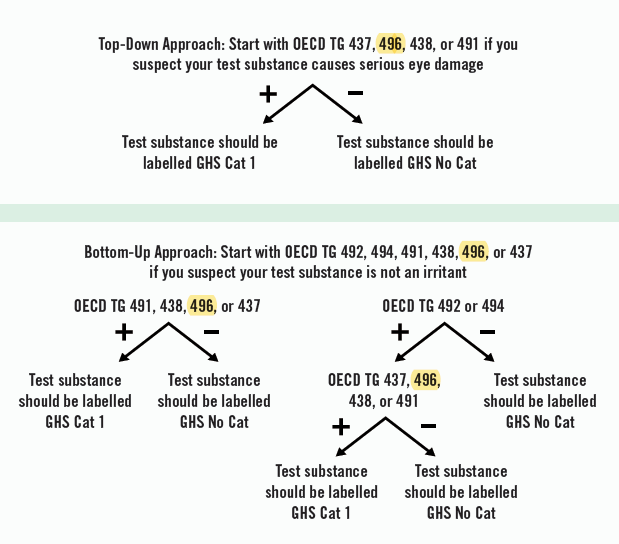 OECD 492 uses a RhCE tissue model based on a human cell culture and, as mentioned, can only classify substances as GHS No Category.
OECD 491 uses a rabbit corneal cell line and is not applicable on solid chemicals other than surfactants and mixtures composed solely of surfactants.
OECD 437 and 438 make use of animal tissue from slaughterhouses.
OECD 460 makes use of kidney cells and is only recommended for the identification of water-soluble samples.
Only Ocular Irritection® OECD 496 uses a completely acellular and 100% animal free macromolecular Assay System for bothsolid and liquid substances and mixtures.
Corrositex OECD 435 can be used as a first step in a top-down strategy and as a second step in a bottom-up strategyif the OECD 439 test, which allows GHS Category 2 classification, is positive.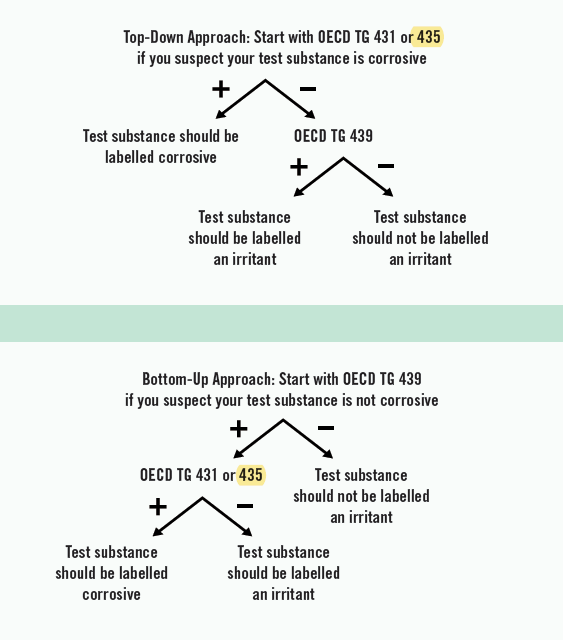 OECD 431 only allows discrimination between Sub Category 1A and Sub Category 1B + 1C.
Only Corrositex ® OECD 435 can identify, classify and discern between Sub Category 1A, 1B and 1C.